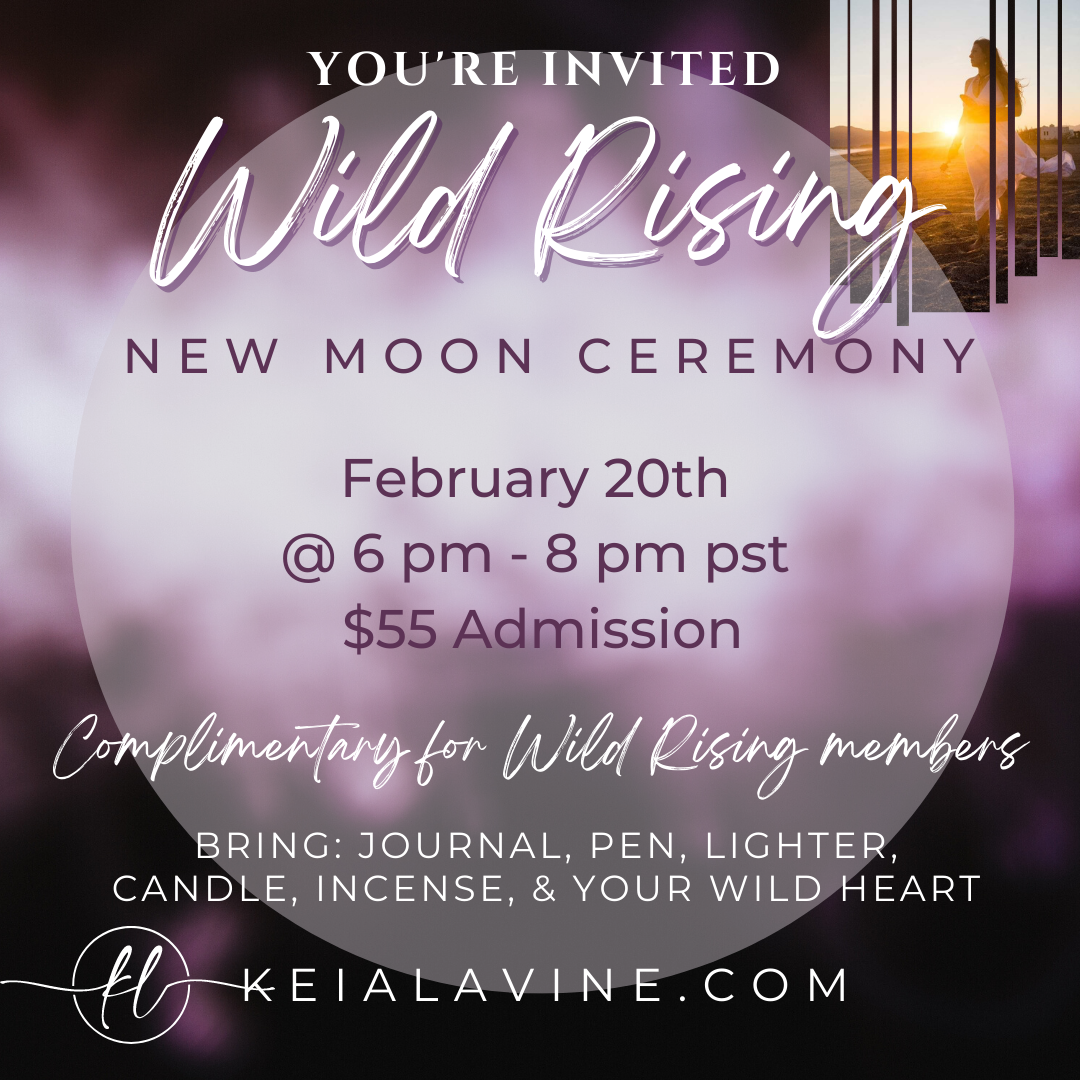 Feb 20, 2023 06:00 PM

–

Jan 20, 2023 08:30 PM

Pacific time
Wild Rising New Moon Ceremony
When: February 20th, 6pm PST
Time: 6 pm - 8 pm
Where: Online
What: Wild Feminine Alchemy ~ Let's align with the new cycle and fill our cup with the essence of ignition.
To the Wondrous, the Wild, the Warriors, the Women… to you who holds so much. Come breathe, move, share, howl, and be HELD is sacred sisterhood.
☆Support other sisters and s
hare this event with others. Together we receive so much more...
PS. Did you know that all the live virtual moon circles are complimentary with the Wild Rising Membership? Come and experience a path of Wild Feminine Alchemy and the nourishment only a circle of wild women can gift you.
Included: your own private app and group, bonus content, replays, live circles, and more.
Join the Wild Rising Membership Here:
Develop a rich spiritual life and learn how to balance your path in the modern world.
With Wild Love,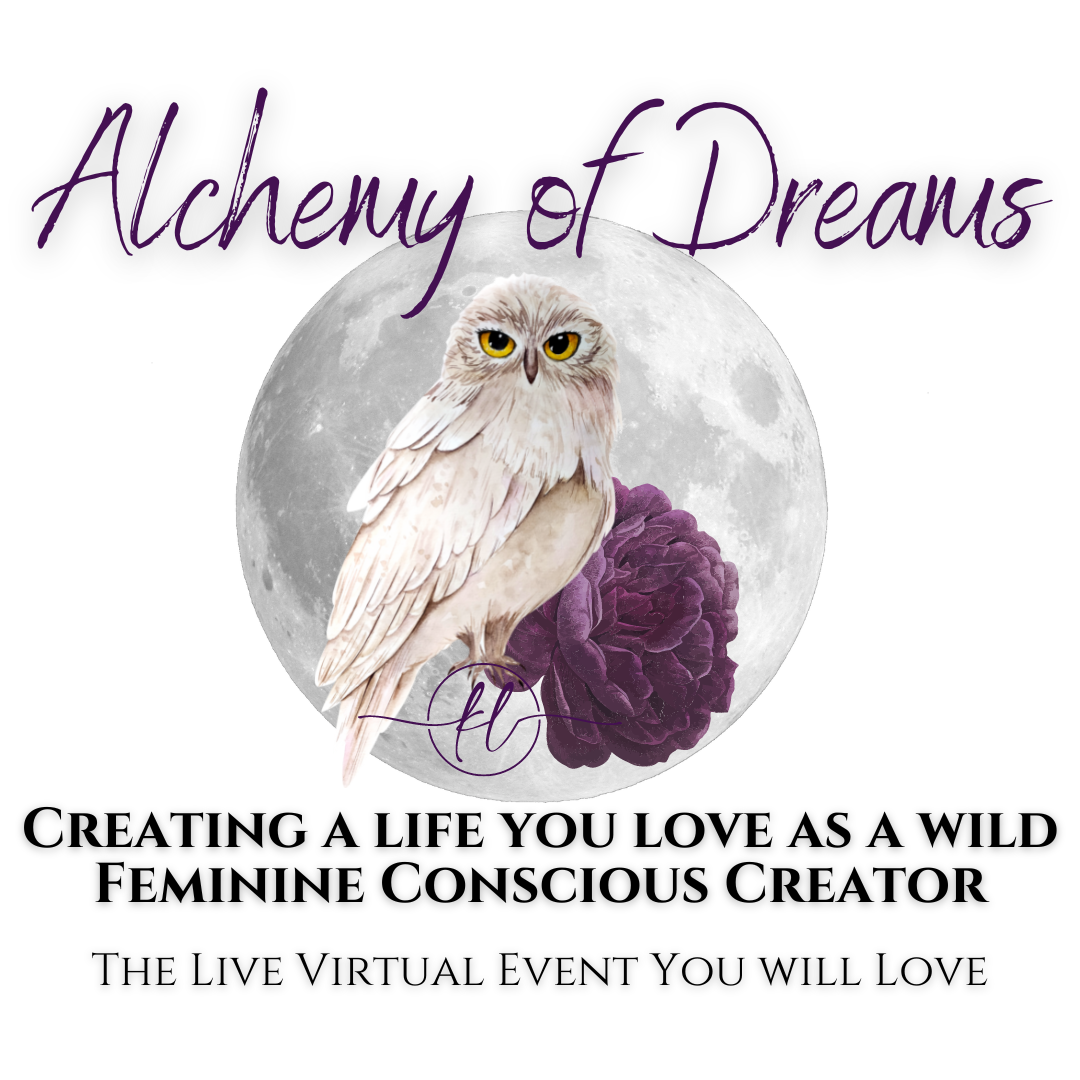 Mar 08, 2023 11:00 AM

–

Mar 10, 2023 07:00 PM

Pacific time
Alchemy of Dreams
Are you ready to create a life you love? Join me in a true Live Virtual Event for a Full Day Immersion
Who: Women
When: March 8th, 9th, and 10th
Time: 10 am- 4 pm
Where: Live, Virtual Event online
What:
Learn the art of quantum mastery with 5d structuring and energetic tension. Develop your dream, craft the vision, understand the gift of choice, and learn the spiritual practice of quantum reset and channeled action steps for focusing the energy.
Experience step-by-step instruction and practice in experiencing the alchemical process firsthand.