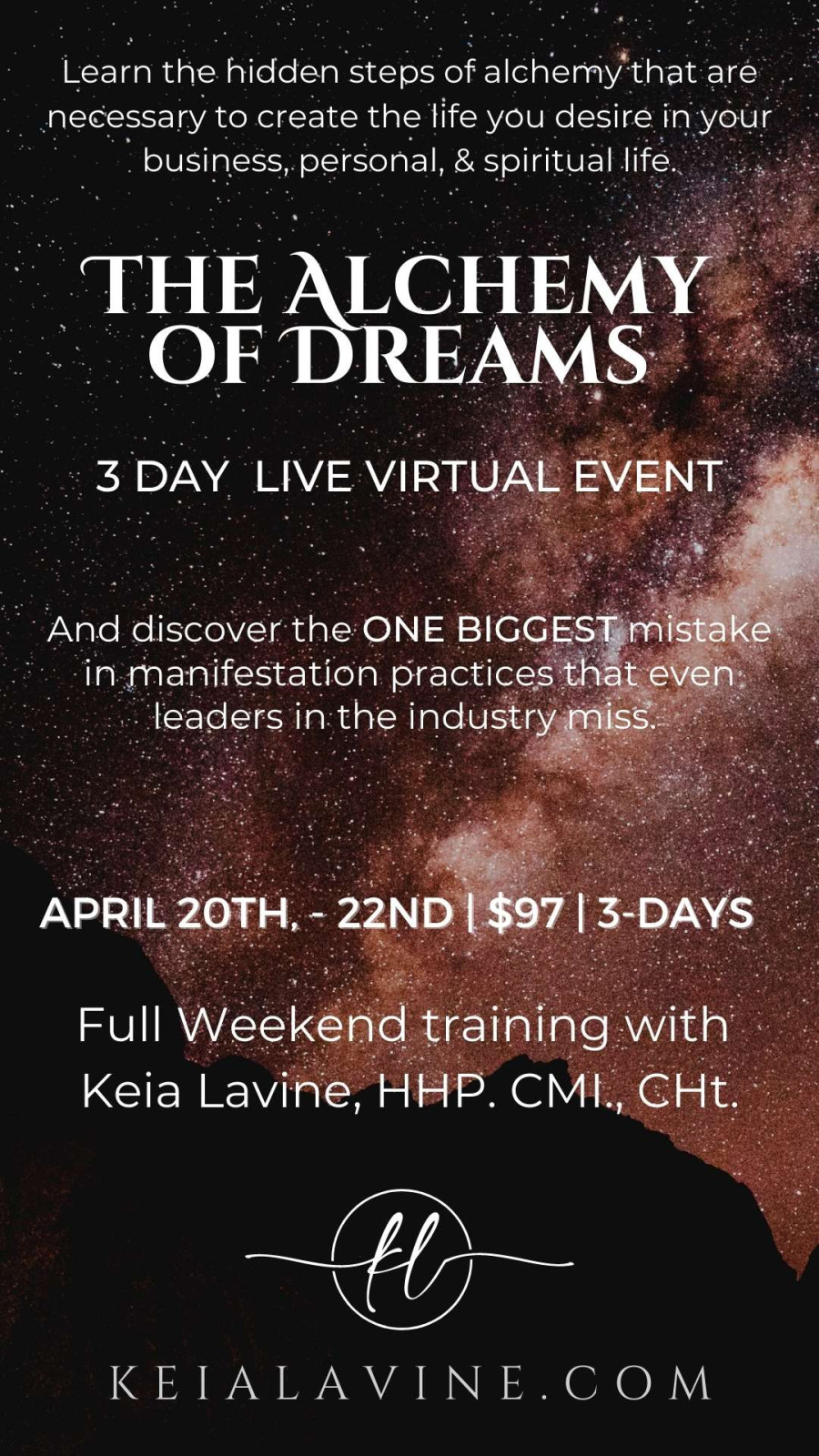 Apr 20, 2023 02:00 PM

–

Apr 22, 2023 07:00 PM

Mountain time
Are you ready to step up your skill and consciously create a life you love?
Join Keia Lavine in a true Live Virtual Event for a Full Three Day Immersion into Spiritual Development. In this weekend live event, you will understand and apply the 7 steps of alchemy, and a supra-conscious treatment. Learn how to apply these fundamental steps with clarity to properly create, move energy, and hold space for others in your life and spiritual based business.
Who: All are welcome to join this event.
When: April 20th, 21st and 22nd.
Time: 2 pm - 7 pm / 11 am -7 pm / 11 am-4 pm
Where: Live, Virtual Event online
What:
Learn the art of quantum mastery with 5d structuring and energetic tension. Develop your dream, craft the vision, understand the gift of choice, and learn the spiritual practice of quantum reset and channeled action steps for focusing the energy to create the impact and income you desire and create the life that you dream of.
Experience step-by-step instruction and practice in experiencing the alchemical process firsthand and avoid the ONE MISTAKE that even leaders in the industry still get wrong.