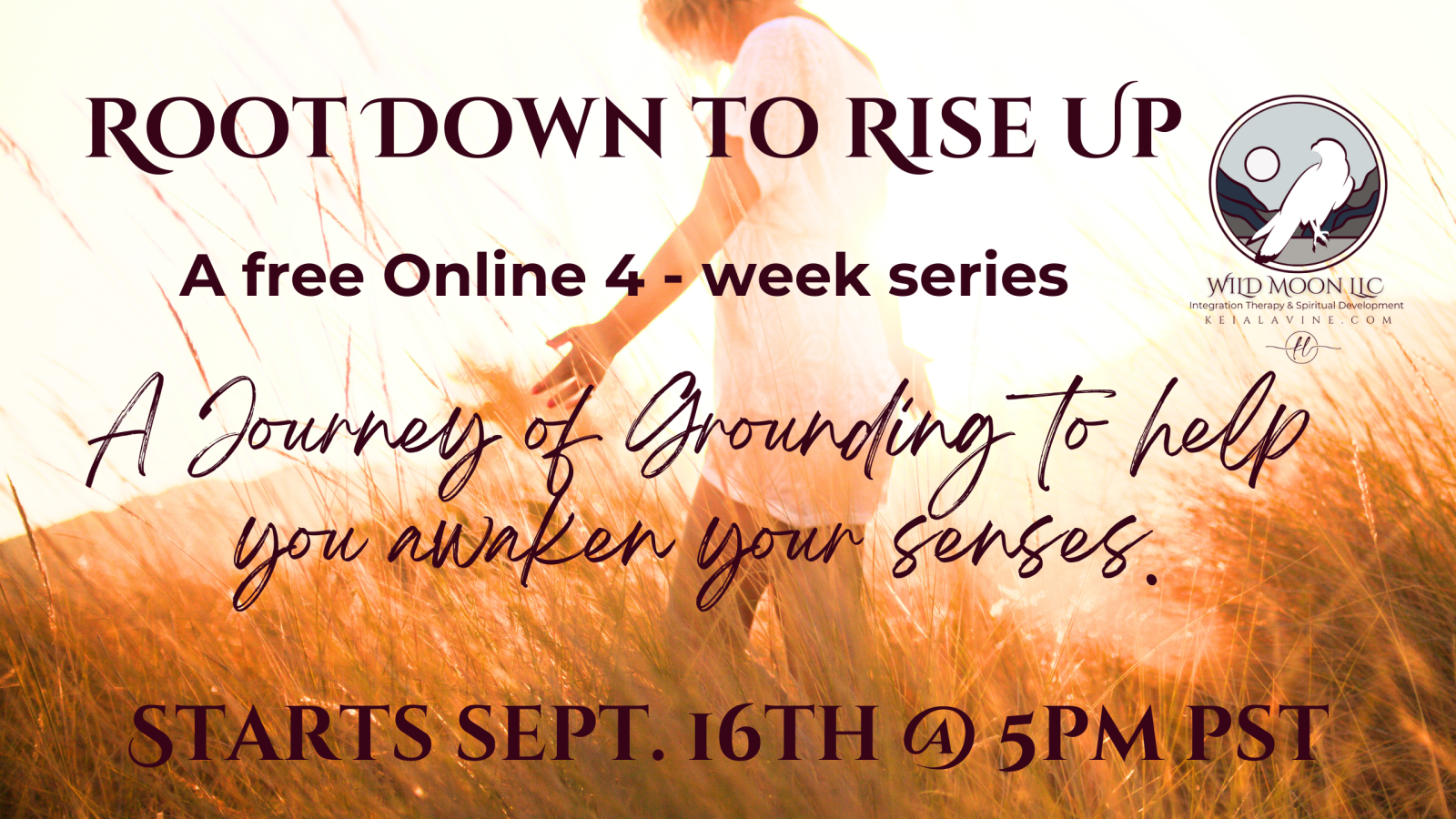 Sep 16, 2023 12:00 PM

–

Oct 07, 2023 12:00 PM

Pacific time
A Return to Essence, A Rise to Elevating your Presence:
In the beautiful dance of life, do you sometimes feel lost in the rapid rhythm, detached from your roots? If you've been seeking that anchor, that profound connection to the universe, and the essence within you, you've arrived at the right place.
---
EVENT DETAILS
📅 Dates and Time:
September 16th, 5 pm
September 23rd, 5 pm
September 30th, 5 pm
October 7th, 5 pm
📍 Location: Right here or catch the live stream on
YouTube
---
WHY JOIN?
Embark on a transformational 4-week odyssey, "Root Down to Rise Up," meticulously crafted to guide you deep into the art and science of grounding. Through immersive live workshops, powerful guided practices, and profound wisdom backed by empirical evidence, we'll journey together toward rediscovery and reconnection.
Module Highlights:
🍂 Earthing: Celebrate your bond with Mother Earth.
🌬 Breathing: Dance in harmony with the rhythm of existence.
🕊 Presence: Ground yourself where the true magic resides – the present.
🌳 Rooting: Lay a robust foundation to your authentic self.
---
LIMITED TIME OFFER ✨
To cherish this community and encourage profound transformations, I'm offering a special gift. Enroll this month, and the journey is complimentary! Engage in riveting live workshops, and you might just find yourself in the transformative 'hot seat' sessions.
---
WHO'S THIS FOR?
From facilitators and healers to coaches and leaders – if you have a voice and a passion, "Root to Rise" is your path. Dive deep, realign with our beautiful Earth, and uncover the magic that's been within you all along. This is more than a course; it's a call to embodied leadership, elevating you to realms you've only dreamt of.
---
Ready to Root? Ready to Rise?
---
Engage, enrich, elevate. Let's journey together towards grounding, growing, and glowing. ✨
#keialavine #Medicine #RootToRise #GroundingJourney #TransformativeTeachings