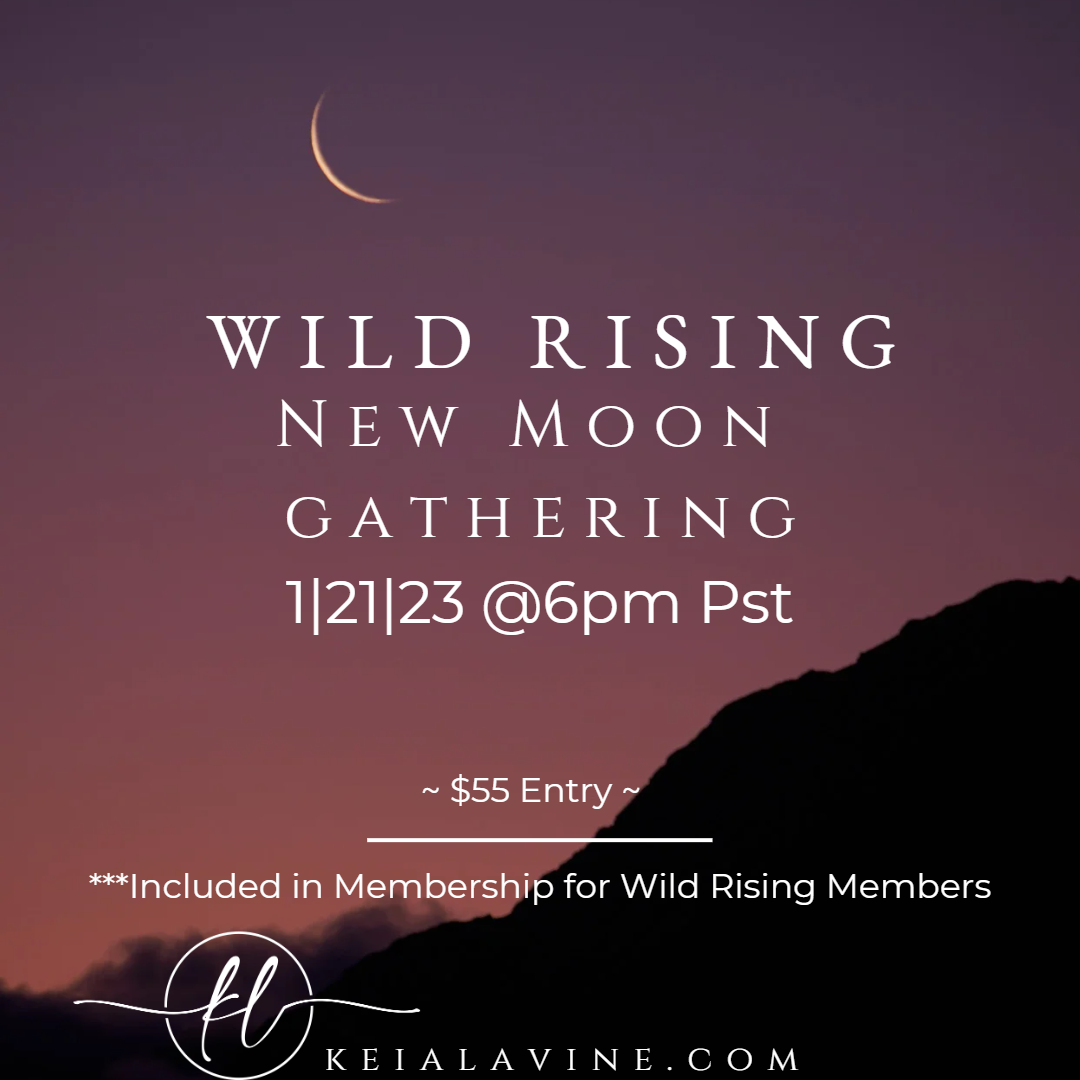 Jan 21, 2023 06:00 PM

–

Jan 21, 2023 08:30 PM

Pacific time
You are invited to the 1st New Moon Circle of 2023
Join the sacred circle as we ignite the Wild Feminine Flame of Spirit, Connection, Laughter, and Wild Fun...
Celebrating the
Aquarian New Moon
, we let our hair down and shake last year's energy lose and fill our cup with a nourishing and powerful energy medicine practice you can use anytime you are feeling depletion.
*This cycle you will learn how to craft The Alpha Women's Calendar with the Grandmothers' wisdom and how to have both cash and creativity stay in the energetic flow.
& as a bonus bit of fun, we will craft the Beginning of the Legend of "Herstory" as the Women of the Seventh Sacred Fire...
If you are already in the Wild Rising Membership, then this gathering Experience is part of your membership along with so much more.
Ready to join your tribe of the Wondrous Wild Ones?
We are waiting for you sister.
Follow this link for information and a video that shares more about the Wild Rising Membership.