Mar 22, 2023 12:23 PM Central
Keia Eden Lavine

New Moon in Aries, the Ignited flame
Written by; Keia Lavine, March 21st, 2023
The Igniting light and tending the fire
Aires is the beginning of the astrological calendar, and a Firey heated, and passionate sign influenced by the initiating and action-oriented fire sign. Driven by Yang energy, our year is infused with action-oriented goals, and through this lunar cycle, you are invited to take action toward your passions, goals, dreams, and ambitions. Start a fire of a clearly written intention or goal for the year and tend this fire with deliberate focused action towards your creation of this into fruition.
Spring equinox energies support this time for sowing knowing that by doing this work there will be a harvest and a time of reaping! What are you sowing this season? Are you clear? Are you ready? Do you know your next steps?
Like the spring equinox, much of all the land is awakening now and we too rise from our winter sleep and begin to find movement again. It is time for the celebration of the sun's return. Aires' power is here to teach us about the life force that is deep within. That fiery inner force that burns inside ever so deep begins to ignite with the celebratory and cracks open the boundaries of the seeds' shell deep beneath the surface of the cold earth and the remnants of the snow that still gently covers the earth's surface.
The fires inside are something we should all tend to. You see it is one thing to have a dream, to want and wish for something, but it is through action and attention that the fire remains lit. When we understand that there is importance to action and attention then we start to enter into the furnace of true alchemy. This is the difference between a dreamer and a visionary. And the danger with staying a dreamer is that there is no action being taken to manifest that dream into fruition.
Let Aire's lunar cycle be the time that you put action into the fires of creation. Let action direct the way and lead you forward toward the intentional life that you wish to create. You can tend this fire through continuous simple repetitive actions that are focused on the goal you have in mind. For me, it is to continue to clarify my message, get better at honing in my marketing and also continue the extraction process of removing the excess from my life in all areas. What are you working on for this spring season?
I personally am very excited about the upcoming spring. My winter's goal has been achieved and now I am fully ready for this next season. I am nearly moved into my new place and have just remnants left in my storage. Still waiting on the sale of my home and am eagerly awaiting the release of what was. I have been working non-stop to finalize this move and complete it by the end of winter. My intentions also included completely resetting my company and bringing it all online to provide clients and myself with more ease and clarity.
If I were, to be honest, getting this move done, and moving deeper into my business structure has been somewhat of an arduous task. Exhausting, to say the least, but I have refused to give up and am now starting to see the foundations being formed fully. I don't consider what I am doing to be chasing a dream, I am creating the structure so that my vision can come to life through conscious creation.
A vision of bringing the wisdom passed down to me into a clear and concise process to "pass the torch" to you. You have a message and gift inside you that I know yearns to be expressed. And I have been helping people like you to actualize those dreams for years. And now I want to help more people finally see results and wake up from dreaming and step into prosperity and the true magic that this life offers in all areas.
I chose to do this because I have a dream deep inside of my bones that I am meant to do something more with my life. I chose to shift and move so that I can put all of my attention toward this dream of creating an incredible business that globally inspires. Today I can finally celebrate that my work is finally 100% online and now it is just a matter of deeper organization and clarity.
Running a business can be a very difficult thing, but it doesn't have to be when you know the foundational steps to create a solid foundation for your business. I ran my business long before I even knew the foundations, the steps, and all the little details. And to have to go back to the beginning and now build means a lot of loss, failure, setback, time, effort, and more. But the rewards are incredible. This is why I teach conscious entrepreneurship to help you develop your business and avoid the mistakes that I made. In just a couple of months, you could be actualizing your dreams. Are you ready?
The structure and foundation of anything are so vitally important to any dream, vision, business, and personal healing journey. I am so great at creation that I never paid much deep attention to the structure and now these last couple of years have all led to this. Regrouping and rewriting and laying a new foundation and structure so that I can reach my dreams by helping you reach yours.
Are you ready to chase your dreams? To step up more fully into the life of service that you are meant for?
---
Upcoming Event
Alchemy of Dreams... A special event.
You are invited to a very special event. A three-day deep dive into alchemizing dreams.
Ready to shift your life? Step into the process of true alchemy and how to use this transformational process to create your dream life.
These three days you will get to learn tools that most of the greats out there don't share, as well as hear from others on how this process has worked for them. We will also have a special Ostara Blessing, A New Moon Ritual, energy medicine ignition, and some entrepreneurial tools that will help build your brand and online presence.
This will be amazing for those who are conscious entrepreneurs, those wanting to step into conscious creation and create the life that they desire. Advanced work for those who are ready for mastery through this powerful manifestation technique. I am ready to share my secret with you.
This Masterclass is offered at a special exchange of only $97.00 for the FULL three-day event.


---
New moon rituals are a way to align with the natural seasons and cosmic energies around us. They are spiritual in nature and meant to bring you closer to the relationship that you have with the creator and with your body, mind heart, and spirit. These rituals offer you an invitation to know yourself more deeply. Take the time to do this rather than just read it. You will feel the shift of calm and deeper connection.
Ritual:
Journal and Pen
Set your sacred space and come to a comfy seated pose. With intention, slow movement, and breath, light your candle and set it just about 2 feet in front of you.
Fire Meditation:
Write down your intention for your personal life, business, and your intention for the next astrological year. Then light your candle. Speak your intention out loud and imagine your intention to be a seed planted deep into the heart. Take a few breaths and begin to gaze into the candlelight while taking your awareness deep into the body. Feel your body, feel your own warmth cultivated from within, and begin to see the seed being warmed by the light of the candle. Perhaps you can see the seed begin to grow?
Continue to stare into the fire and ask the fire for any messages it may want to share with you.
Journal any messages you want to remember...
**Journal Prompt: **
Dive deep into your body, ask these questions, and explore the answers that come through.
What do I need?
What do I want?
What do I most desire this year?
Finding these answers may require some deep soil movement and reflection during your new moon time. When you have the answer be sure to plant these seeds to see them grow to fruition throughout the next astrological year. May you find warmth from within, may you ignite passions and passion projects this month with action, and may you set your intentions to ignite the fire of the creation of your desired life.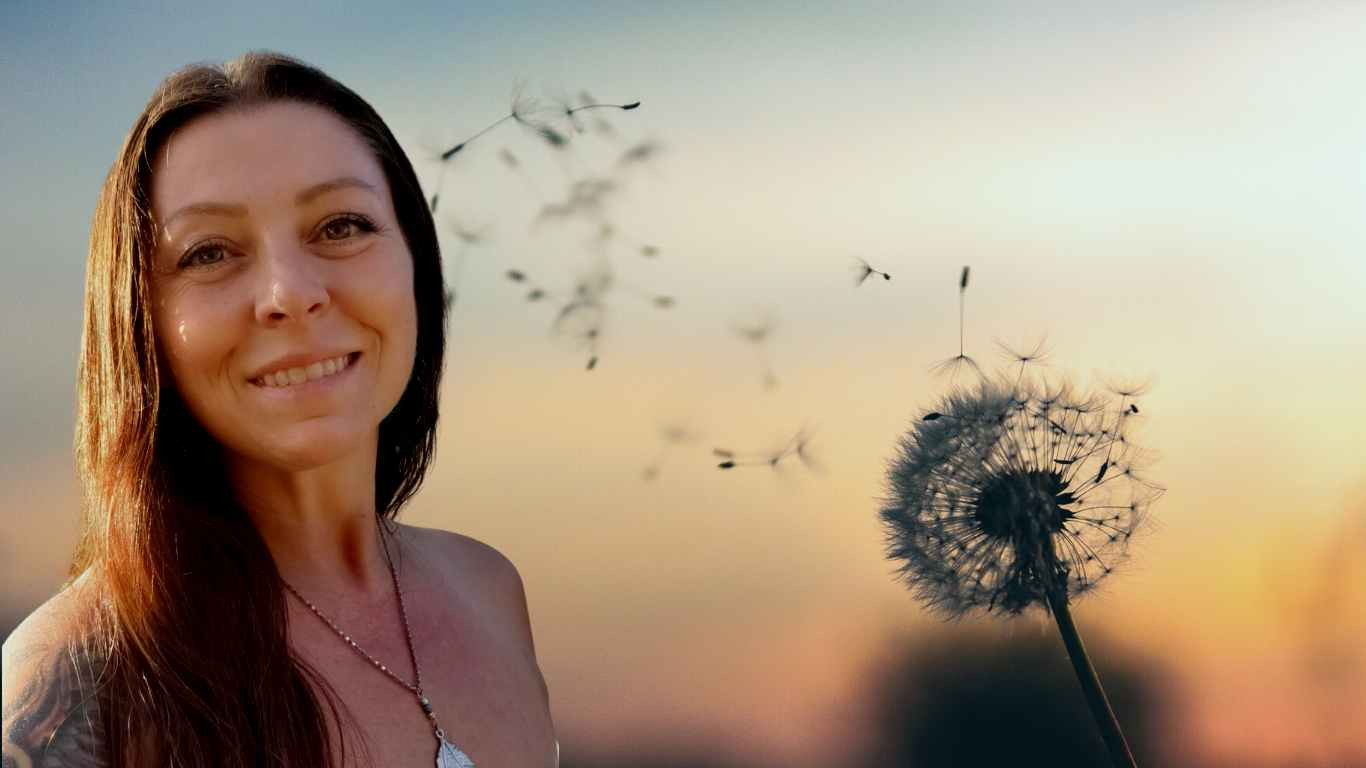 Do you know that you have a mission but you just feel like you keep missing the mark? Are you feeling like you wish you could just connect the dots, and find balance and some peace in your life? Do you have dreams inside you that you just do not know how to make come alive?
Then book a session or check out the personal mentored coaching with me. I specialize in powerful, fast, focused work through energy medicine, intuitive work, and holistic skill to help you. Find clarity on your purpose, actualize transformation, and step into the integrated balanced life you crave without wasting more time wishing you could just figure it all out. You will step into purpose, get clarity, and move your life in the direction that you have been seeking.
The reason it can be hard is that you are not meant to do this alone. I know that I couldn't have gotten to the level of abundance, peace, balance, clarity, and success without the support of my teachers and guides. I am forever grateful and know that the only thing really worth investing in is your own personal and spiritual development. Having guidance, and support, from teachers that have done the work, will profoundly help you to find clarity and results. It will be the difference between years and months to achieve your dreams.
Sending your love.
Be blessed and may the light of the moon illuminate your journey.
Keia Lavine, HHP. CMI., Cht.
Medicine Woman
email me at rise@keialavine.com
All rights reserved and Copywrite stuff, declaration thing, or whatever is supposed to go here. Just know I wrote this so be nice, don't steal, but please do share.
PS. I know I might have typos. ***Deal with it and re-read the message again. It'll be good for your soul. I love you.